Discover
In this initial step, we establish the relationship and set expectations. In this data gathering meeting we will review your current financial situation, set and prioritize your goals, and focus on your desired outcomes.

Analyze
After the initial assessment, our team goes to work compiling and analyzing your data. Operating within the framework of your desired outcomes and priorities, we run projected scenarios, consider alternative plan designs, and create possible solutions for your consideration.

Recommend
Equipped with the solutions we feel match your stated outcomes, we come back together to discuss the alternatives with you and/or your team. This gives us a chance to reaffirm your goals and desired outcomes, propose our solutions, and create a plan of action for moving forward.

Implement
Once you've chosen a solution which meets your requirements, we can help you begin to implement the plan. This may happen quickly or over time, depending on circumstances, but our team will help walk you through each step of the process.

Review
Plans need to be flexible and we recognize that circumstances and goals change over time. That's why part of our process involves routine check-ups. You will always have access to our team, but these check-ups are scheduled follow-ups to help keep the plan functioning in the way intended while allowing us to pivot and adapt to changing circumstances as necessary.
---
Contact us today to learn more!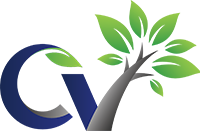 Clients are not required to implement any recommendations made. Fees or commissions may apply to products purchased as a result of planning recommendations. Depending on your needs you may have other steps included in the process or may not have all the steps included. If you have questions, please refer to your agreements or discuss with your financial professional. 1250880-082020